Aquatic plants wholesale through Hortimex Holland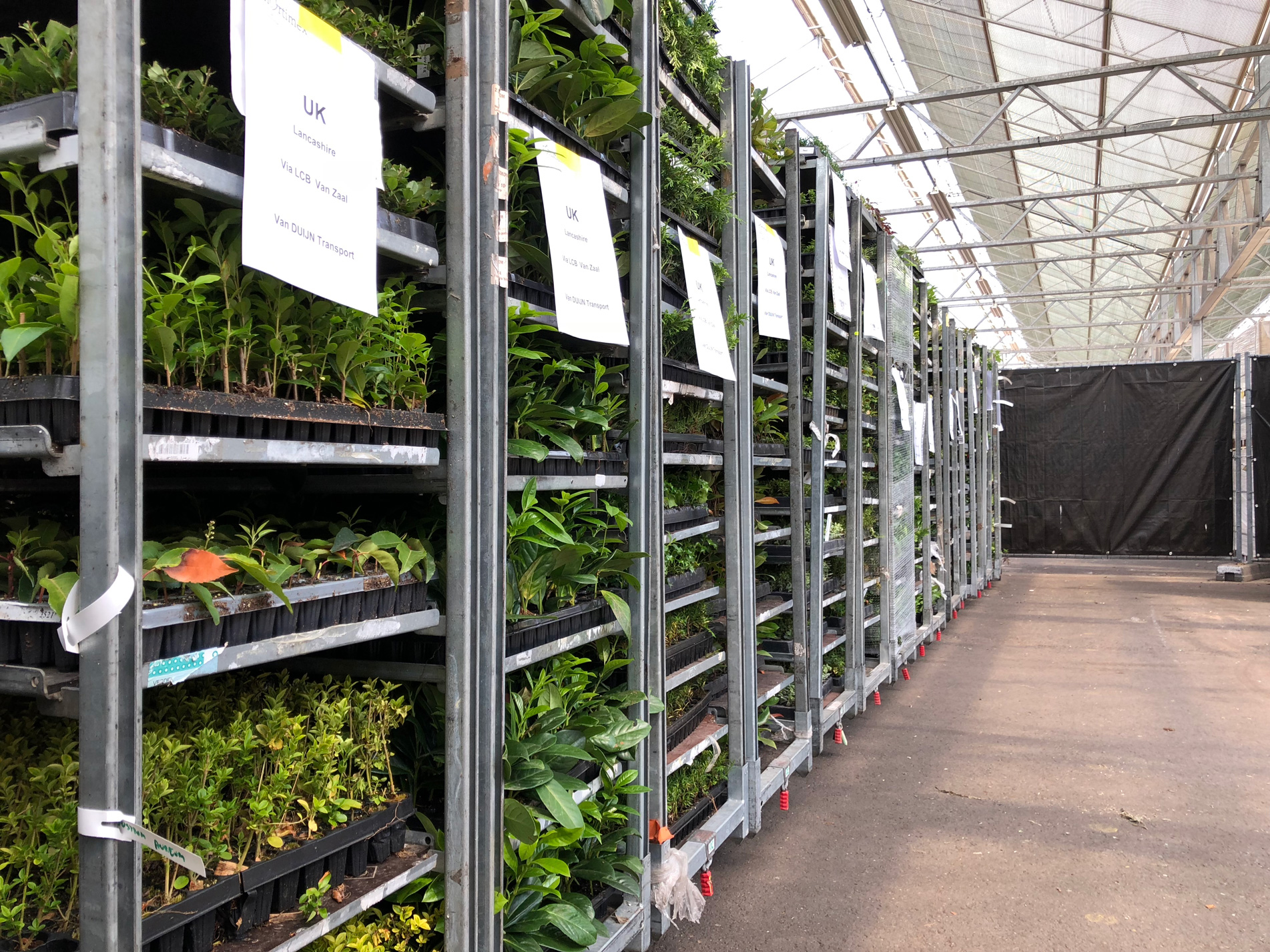 Are you searching for aquatic plants wholesale? Do you need a professional company for aquatic plants wholesale? Good news: you have reached the right place! Hortimex Holland is a professional wholesale company for aquatic plants among many other plant varieties. Since 2003 we are turning our passion for plants into importing and exporting nothing but the highest quality aquatic plants for wholesale. As Dutch company we are proud to supply many growers, wholesalers, gardeners and landscapers throughout Europe every week with our aquatic plant wholesale. We import our aquatic plants for wholesale directly from the nurseries, which means we always have a complete and full offer for our clients all year round. Our professional network with aquatic plant nurseries has grown significantly over the years. As we can depend on that network, it is easy for us to order any aquatic plant, just in case our assortment does not hold it. We deliver it promptly. Not only does Hortimex Holland supply aquatic plants for wholesale, we do the same with perennials, bamboo, ornamental grasses, hedging plants, shrubs and plant mats, but also trees, fruit plants, climbers, bedding plants, container plants, indoor plants, bulbs and seeds. It is safe to say that at Hortimex Holland you will find everything you need for the garden.
Aquatic plants wholesale and more
At Hortimex Holland, we have specialised in aquatic plants. Aquatic plants in wholesale means that you can adore all ponds and small lakes easily with as many aquatic plants as you would like. As you know, aquatic plants live either in or near saltwater or freshwater, and it is either emergent, submergent of floating. They are known to provide oxygen and act as food for fish and wildlife. Some even have the capability to absorb pollutants into their tissue. Beautiful examples of colourful aquatic plants in wholesale are water lilies, floating hearts, lotus and water hyacinth.
More information about aquatic plants wholesale
One of our company's motto's is: when in doubt, do not buy! Give us a call instead, when you are not sure about certain aquatic plants, the variety, the size, measurements or how to take care of the aquatic plant. Expert Hortimex Holland gives you skilled advice, besides the our always competitive prices. We are passionate about plants, and you will find us to be enthusiastic, experienced and customer oriented. We pride ourselves on good service, fast delivery and a large assortment. Our plants are grown in an environmentally sustainable manner.
Contact us