Perennials containers from wholesaler Hortimex Holland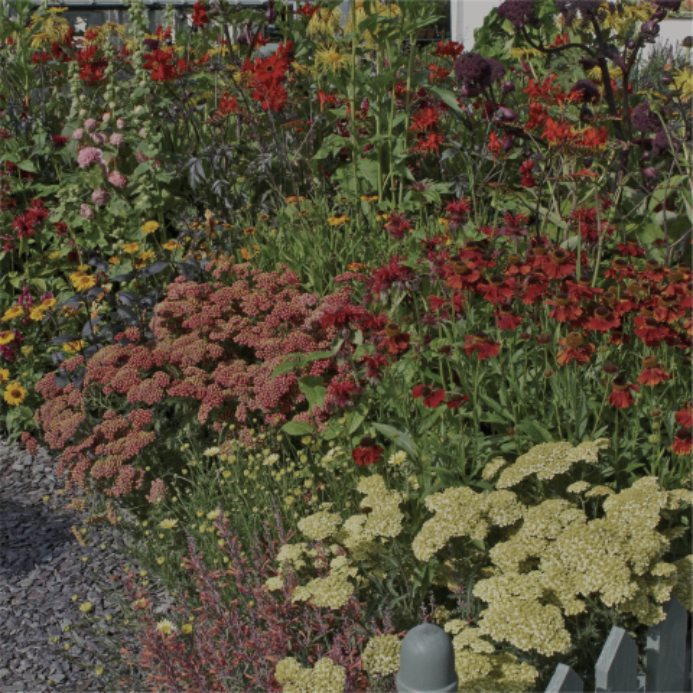 Are you interested in perennials containers? Have you been searching for high-quality perennials containers for some time now? Good news, as the best perennials containers you are going to find is here, at Hortimex Holland! We are an experienced wholesaler, importing and exporting perennials containers and a large variety of other outdoor plants all over the world. Besides perennials in containers, we buy shrubs, bamboo, ornamental grasses, ferns, hedging plants and plant mats in bulk. If that isn't enough, we also offer trees, fruit plants, climbers, aquatic plants, bedding plants, container plants, indoor plants, bulbs and seed. Our passion for plants goes a long way and we live for catering to every customer and every gardening project, situation, balcony, terrace, or patio. Our plants are grown in an environmentally sustainable way.
Perennials containers
Because of our large assortment and our bulk, Hortimex Holland is able to ship very quickly. The perennials containers are purchased directly from the grower, so for you, gardener and wholesaler, the top quality is guaranteed. Above all, our prices are very good. Perennials are the basics of a garden, anyone can tell you that. Perennials can be used as ground covering plants, rock plants or flowering plants. They help build your garden. We offer a large variety of perennials in containers, as rooted cuttings and seedlings or also named plugs, as terrestrial plants in open soil and as pot plants. Needless to say, they vary in shape, colour, growing height and flowering period. Hortimex does not just sell the perennials in containers, they come accompanied with sound advice from an experienced team. In our detailed catalogue, for which you can send in a request, you can see all we have to offer!
Fast delivery on perennials containers
Since we have our perennials containers in stock constantly, we are able to offer weekly shipping all through Europe to wholesalers, growers, horticulturists and gardening and landscaping companies. We use short lines and an efficient logistics system, so shipping rates are reduced to a minimum. In the unlikely event you cannot find the perennials in containers you are looking for, we turn to our unique and professional network, order it and make sure it gets delivered to you fast. Do you have any questions regarding perennials in containers or about any of our other plants in our assortment? Or maybe you need to find out more about shipping options, then please do not hesitate to give us a call!
Contact us