Easy planting with perennials plugs from Hortimex Holland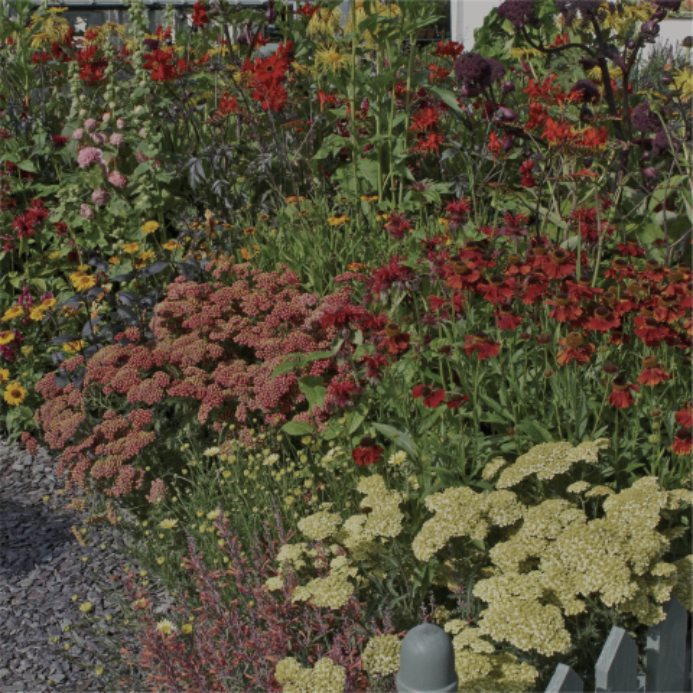 Are you looking for perennials plugs? Are you trying to find an easier way of planting perennials with perennials plugs? At Hortimex Holland we know exactly what you are talking about! Perennials plugs are grown from seed, but they are not fully-grown plants yet. The young plants are grown in modular trays and this makes it very easy to plant them or put them in a new pot, as there is little root disturbance. Basically, perennials plugs are ready to be planted and the benefits are enormous: you can determine exact planting time, they come directly from the grower so are in top condition and of high-quality and there is no more waiting if your seed will actually produce a plant or not. In short: perennials plugs are the ideal solution for landscaping and gardening companies, wholesalers, nurseries and horticulturists. Hortimex Holland takes utmost care of the plants, ensures you they are of top quality and sold at a very good price!
Perennials plugs and more
Besides a wide variety of perennials plugs, Hortimex Holland has more to offer, like perennials in containers, shrubs, bamboo, ornamental grasses, ferns, hedging plants and plant mats, all bought in bulk. In our catalogue you will also find trees, fruit plants, climbers, aquatic plants, bedding plants, container plants, indoor plants, bulbs and seed. Because we buy in bulk, we constantly have a large amount of plants ready for you and we can ship them very quickly. By using our smart logistics system, we are able to ship all through Europe on a weekly basis, at low costs. We are passionate about plants and that is why we love to cater to every customer and every gardening project, situation, balcony, terrace, or patio. Our plants are grown in an environmentally sustainable way.
Advice on perennials plugs
At Hortimex Holland we are customer oriented, therefore, you will get perfect advice at all times on how to treat the perennials plugs the best way. Order our detailed catalogue, you will be surprised what Hortimex Holland has to offer. If you are looking for specific perennials plugs and they are not in the catalogue, please let us know! We are part of a unique and professional network, so we can order the perennials plugs of your preference right away and deliver them quickly. Need more information about other products? We are only a phone call away!
Contact us